Our Alumini
Wagh Prabhanjan Bhimrao (2012-2013)
I am doing my Master of Science in Civil Engineering with focus on Structural Engineering. Currently, I am working on my research thesis in steel connection design. I was offered scholarship from University of Cincinnati for graduate study in Civil Engineering. This scholarship covered 75% of my tuition fees. Rest of the fees were covered by DKB scholarship for the first two semesters of my graduate study. Tuition fee is the most significant expense while studying abroad and thanks to DKB scholarship, I didn't have to worry about it. It helped me to focus on my studies. Apart from offering financial support, it encouraged me to keep working hard towards my career goals. I received DKB scholarship in two phases. In phase I, I received $3786.00 and in phase II $3814.00. Though the offered amount was Rs. 5 Lakhs, I didn't receive the full amount of the scholarship. Currently, DKB scholarship is offered to only few students per year. It would be great if we could increase the number of beneficiaries. As my way of giving back to society, I would definitely make donations to DKB funds in near future. Also, if required, I will always be available to help out the Savitribai Phule Pune University in whatever way I can to the best of my abilities and expertise.
Gadre Shantanu Avinash (2014-2015)
Currently pursuing Masters in Industrial & Systems Engineering at Rochester Institute of technology. DKB scholarship has helped me to keep myself focused on the studies. Instead of getting into an on campus job in first semester itself, I concentrated more on my course work due to the financial stability provided by DKB Scholarship. It helped me achieving good grades.I am awarded with a scholarship of five lakh rupees. I can guide the student who will be offered this scholarship next year in terms of course work and general educational structure in USA. Definitely after coming back to India I will like to share my experiences and valuable learning with the university students who aspire to pursue graduate degree abroad.
Jadhav Sumeet (2015-2016)
I am Sumeet Jadhav, pursuing masters in fire protection engineering at University of Maryland, College Park.Previously, I have completed my bachelors in mechanical engineering from College of Engineering, Pune (COEP). Last year I had applied for the D.K. Bhave scholarship granted by Savitribai Phule Pune University which helps students with their financial needs who desire to pursue masters outside India and I was one of the recipient of the scholarship. It helped me in contributing 5 lakh rupees towards my university tuition fees. The big difference this scholarship made was, I didn't need to take a loan from bank because this scholarship covered a big chunk of my initial expenses.Further, the scholarship is granted in two parts, 2.5 lakh rupees for first two semesters which helps you to minimize your tuition expenses for a whole year. So you are not burdened with any kind of loan or high expense for a year or so. I would really like to recommend students to apply for this scholarship and get the benefit from it.
Hendre Aishwarya (2015-2016)
My name is Aishwarya Hendre, I am a computer engineering graduate student at North Carolina State University. I completed by undergraduate from MIT, pune a college affiliated with Savitribai Phule Pune University. This same time last year I had an admit in hand, my courses and decision to join NC state was almost finalized, but finances was the only concern pulling me back. My loan was in the process of sanctioning, however I knew for a fact that the loan amount wouldn't be sufficient and I needed some other assistance. It was then that I heard about the prestigious D.K.Bhave scholarship. When I applied I hadn't thought I would get it, but I did. And I am indebted for life to the founders of this scholarship program and all other who made sure it happened for whatever success and education that I am receiving today. The selection process for this scholarship program is completely fair and purely based on merit and I can proudly say that I am one of those deserving people who received the D.K.Bhave scholarship. The scholarship helped me kick start my education journey here in USA smoothly and released pressure off me so that I could concentrate well on my studies.
Umema S Bohari (2016-17)
My name is Umema Bohari, and I am currently working with Schlumberger Technological Corportation in Houston, USA on post-completion OPT as a Mechanical Engineer with the R&D Department. My work here is at the interafce of new product development, data anaytics and engineering on Schlumberger's downhole completion tools. I completed my MS in Mechanical Engineering in August 2018 from the Department of Mechanical Engineering, Texas A&M University. As a part of my MS, I completed a thesis on developing intelligent machine learning human behavioral models for intuitive human-computer interaction - all for the service of product design and engineering. I have published 2 conference articles on my research, presented one at the ACM Intelligent User Interfaces conference in Tokyo, Japan; and another at IDETC 2018 in Canada. I have two manuscripts currently under review with IEEE Human-Machine Systems, and the Journal of Mechanical Design. During my time at Texas A&M, I was also awarded the Emil Beuhler Graduate Excellence Fellowship for outstanding academic and co-curricular performance. When I look back at the two years at Texas A&M, I realize that a major chunk of this would not have been possible without the D K Bhave scholarship that I received in 2016. I remember the financial conundrum I was in when I had 4 admits and a difficult funding scenario. My professor from College of Engineering Pune referred me to the D K Bhave scholarship, and things really have been easier since then. For this, I will always be indebted to the D K Bhave Scholarship, its founders, and everybody at the University of Pune associated with it.
Soniya Shah (2017-18)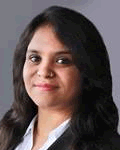 I am Soniya Shah a bachelor student of College of Engineering, Pune. Having studied in a prestigiuos college in my Bachelors always inspired me to do new and different things in my career. I worked for Tata Motors in production field which was a challenging experience. Then I decided to do my masters also in the production field and not having a herd mentality, I chose a different track in a country and city which not many masters students then would choose(against the options in USA). Currently I am studying in Aachen, Germany at the the renowned RWTH AACHEN UNIVERSITY. I chose the course called management and Engineering in Production Systems which combines management studies and production technical knowledge. When I knew about this course and its fees I was a little worried if I would be able to take a loan and complete all this. But fortunately during that time I received the DK Bhave scholarship which encouraged me to keep dreaming. As a result of this strength I also applied for german Women in Engineering scholarship and to my surprise received it. These helped me to start my dream without worry of the money side. The DK Bhave team at the Pune university supported me throughout the process amd guided me when necessary. I would say they became like a famipy then who wamted their daughter to pursue her dreams. I am obliged to be a part of this family. I have just completed my third semester and will soon be starting with my fourth. I am also obliged to inform you that I have been awarded the best of class awards for previous semesters. I am happy to inform you that for my fourth semester I have got an internship at the AUDI company. Again receiving such a great opportunity to observe closely the production in one of a german best selling car company will only help me to hone my skills further. I am highly greatful to the DK Bhave scholarship which has been the biggest supporting hand for my financials in Germany. Because of DKB scholarship I have been able to be carefree and concentrate on my studies and future endeavours and move closer towards them. I hope the opportunities I am getting here will help me in my future plans in India later.I hope the DKB family continues its support in the same way further and i would be obliged if I can help DKB family in any form in the future.
Tanmay Khare (2018-2019)
My name is Tanmay Khare and I am graduate student in the Mechanical and Aerospace Engineering Department of the North Carolina State University, Raleigh, USA. I am pursuing my Masters (MS) in Mechanical Engineering and my area of specialization is Fluid Mechanics. In July 2018, I graduated from Govt. College of Engineering, Pune (COEP) with a Bachelor's degree in Mechanical Engineering. By the end of March 2018, I had a finalized to go to North Carolina State University and I was figuring out how to manage the finances with my parents. Around the same time I got to know about D. K. Bhave Scholarship from a senior who had applied for the same in the previous year. I also came across its advertisement in leading newspapers like "Times of India" and "Sakal", and decided to apply for the scholarship. The selection process for this scholarship is very thorough, but I enjoyed it. The committee takes into consideration your academic prowess, achievements, long term career goals and financial background while granting the scholarship. I was awarded a scholarship of Rs. 5 lacs, which reduced my tuition fees by $7200 for the academic year 2018-19. The relief I got when a sizeable chunk of my tuition and fees were covered by the D. K. Bhave scholarship, was unparalleled. The D. K. Bhave scholarship is being awarded to students who aspire to pursue higher education abroad, since 1950, and every year only a few students receive it, which makes it even more prestigious. I am very grateful to Savitribai Phule Pune University for bestowing me with this honour. I urge the students of Savitribai Phule Pune University who wish to pursue higher education abroad, to apply for this scholarship and take benefit of this wonderful initiative.
Shreya Chandrashekhar (2018-2019)
I'm Shreya. I'm a masters student at the University of Michigan- Ann Arbor. 2018 was the year of good things. I had gotten accepted to several good schools in the States, and was spoilt for choice. After deciding to attend the UofM, I started looking for scholarships to fund my education at least partly. I applied to the Bhave Scholarship, never expecting to be considered, let alone win. I'm extremely grateful, because this is certainly a privilege. The entire process is fairly smooth, and the management is very supportive.